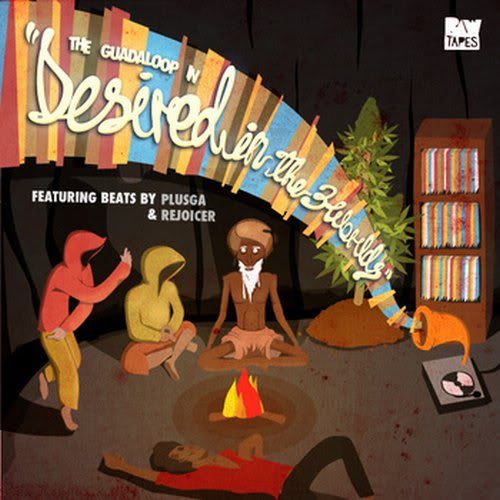 Israeli crew
Raw Tapes
bring you this 25 piece album contrived of Bollywood samples and constructed by
The Guadaloop
much in tune with Motel records' Electric Vindaloo.
A plethora of beats were made after the trip in 2007, and most of them haven't been published yet. Some tracks on the LP were made in 2007 and some 2 days before the release date (Plusga – Penny Fuck).
Cop it, whirl it!
1.Drums So Big (Intro)
2.Level Vibes
3.Second to None
4.Staeb1
5.Plusga - Sidewalk
6.Screen Capture
7.The Mood
8.Dread Man Run Tingz
9.Gun Dem Riddim
10.Difficult Cut
11.Too Ugly
12.Trill
13.Second Best
14.Plusga - Ayyo
15.Sampler Wise
16.Stoned
17.Dirty Tingz
18.Emotional Shit
19.Margarita
20.Orange Juice
21.Plusga - Black Knob
22.Sex on the Beach
23.Two Words
24.Plusga - Penny Fuck
25.Faya Playa
Grab it from the bandcap page by clicking below.