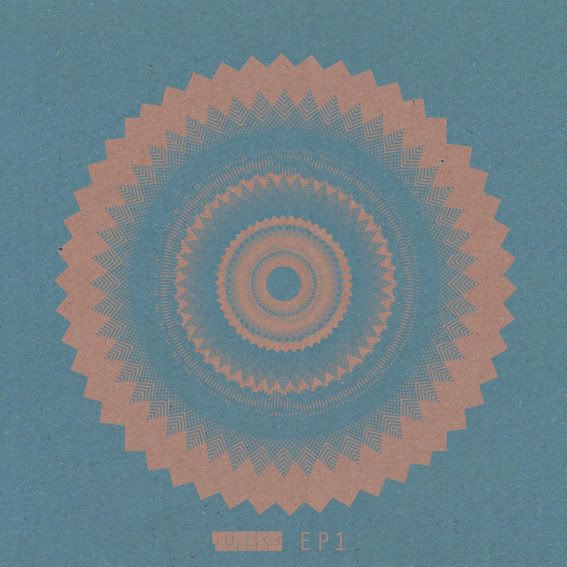 Came across this nugget of gold whilst browsing the good folk over on
Bassmusicblog
. To say thanks for the support in the label's first year, the fine folk at TAKE have decided to give away a free EP of their trademark deep electronic dancefloor treats. It's a varied affair, taking in narcotic slow motion house from bright young things
Colo
, a masterful fusion of techno & garage from
Jack Dixon
, melodic Detroit meets Chicago vibes from the astute
James Fox
and an expertly constructed update of the deep d&b sound from Oxford's own
Mr. Lager
.
Incorporating deep shuffly detroit house, courtesy of James Fox, for those long dark winter nights, this deep, melodic and soulful plethora of
UK bass music
couldn't be easier to get. Simply visit
takerecords
for an automatic download after previewing it below.
Colo 'TwentySix' ||
James Fox 'Found A Way' ||
Jack Dixon 'Wrong Numbers' ||
Mr. Lager 'Singularity' ||
To accompany the release, the label have also issued the fourth in their
podcast
series, the TAKECast. As usual it features an hour long mix as well suited to late night dancing as it is to headphone enjoyment, sandwiched by music that inspires and informs the label's aesthetic. It goes something like this:
Ernesto Ferreyra 'Osmosis' : Thema Recordings
DJ Krush 'Kemuri' ('94 Part II) : Mo' Wax
Lo Down 'Mad Fright Night' : Grifter Recordings
Rebbie Jackson 'Centipede' (Instrumental) : Columbia
Mist:ical 'Eject' : Soul:r
Reagenz 'Shibuya Day' : Workshop
My My 'Bonus Jack' : Circus Company
Little Dragon 'Feather' (Fromwood Remix) : Peacefrog
Photek '124' : Astralwerks
John Tejada 'And Many More' : Palette
Recloose 'Soul Clap 2000' : Planet E
Paul Frick 'Favourite Song' : 30porumalinha
Nick Hoppner 'Makeover' : Ostgut Ton
Scuba 'So You Think You're Special' (Joe Remix) : Hotflush
Shetland 'Moderation Is Fatal' : Apnea
Bearweasel 'Linoleum' : No.19 Music
Sepalcure 'Feeling That I Know So Well' : Dub
Pariah 'The Slump' : R&S
Cooly G 'Dis Boy' (DVA's Hi Emotions Remix) : DVA Music
Elgato 'Tonight' : Hessle
J Kenzo 'Ruckus' (Martin Kemp Remix) : Roska Kicks & Snares
Aardvarck 'Nosestep' (Cosmin TRG Remix) : Rush Hour
Ital Tek 'Moment In Blue' (Falty DL Remix) : Planet Mu
Jack Dixon & Robin Card 'Alone' : TAKE
Mountains 'The Whale Years' : Thrill Jockey Records
Fridge 'Orko' : Output
Colo 'Low Roads' : http://soundcloud.com/colo_uk
Tortoise 'Ten-Day Interval' : Labels
Lokai 'Panarea' : Thrill Jockey Records
Broken Social Scene 'Sweetest Kill' : Arts & Crafts International
Right click
here
to download.