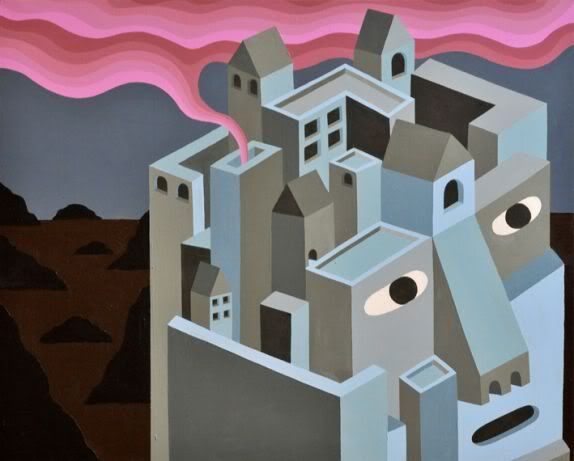 Paul White is smacking shit at the moment and making some of the most important, interesting, experimental hip hop to come out of London in a very long time. The South London native has been consistently releasing ill stuff for the last couple of years and has worked with some cool motherfuckers.
Mostly releasing stuff on One-Handed Music (an English label with strong links to StonesThrow), he has produced remixes for Frank 'n' Dank and tunes for Guilty Simpson, as well as doing StonesThrow podcasts and releasing his second L.P. "Paul White and the Purple Brain", which is a concept album based around the work of Swedish Psych Rock Badman S.T. Mikael.
His latest project is a collaboration with fellow beatsmith Mo' Kolours who is a little genius beat maker from a family of little genius beat makers hailing from South East London, via the West Country. Although rooted in hip hop, his stuff draws strong influences from World Music and Afro Beat with loads of other crazy percussion and ill shit thrown in.
The new project is a mix of digital equipment and live instruments, which they have been compiling in the studio for the last few months.
Below is the first ever live show in London from Paul White with Mo Kolours, live in the
Boiler Room
Playlist:
Paul White – Dance Scene
Paul White (ft. Guilty Simpson) – Ancient Treasure Assumin Remix (Skit)
Paul White – Flying Flutes
Paul White – Alley Way Cats
Paul White – Lil's Place
Paul White – The Bright Future
Paul White – (Skit) Evasive Action
Paul White- Echoes
Paul White – Cool Jimmy Flin
Paul White – Bug Out
Paul White – From Beyond
Paul White – (Skit) Electronic Logo Systems
Paul White – Habbit Addict
Paul White – Ultra Violet
Paul White- Dream State (Dam Tales)