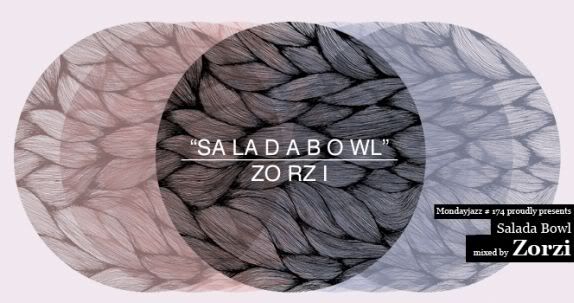 The Japanese production is always one to carry a distinct vibe...
Salada Bowl by
Zorzi
Good Night / ヤン富田
Goon Gumpas / Aphex Twin
Scratchappylannd / Kid Koala
Deep respiration / Zorzi
All Things To All Men / The Cinematic Orchestra feat.ROOTS MANUVA
Where Have You Been? (Anenon Drone Mix) / Ana Caravelle
Ballad of Gloria Featherbottom / Mux Mool
Kiss The Sky / Badio
Jim & Betty / Rom=Pari
arigatou inst / mochie
future in the past / Himuro Yoshiteru
end of day / Himuro Yoshiteru
awaking / BUN
untitled / ichiro_
Embrace The Cold / Shigeto
Brown Eyed Girl / Shigeto
Game Over (Dorian Concept Remix) / Dabrye ft. J Dilla & Phat Kat
007 / RLP
HER SUPER PLOOM / Olive Oil
till / INNER SCIENCE
If Joe Had the Power / The Clonious
jazz(acapella) / A Tribe Called Quest
Copperpot feat.KRS ONE / Dem Know Remixed by Olive Oil
Backpedal (Original Mix) / Daisuke Tanabe
Nocturne / Nomo
When There Is No Sun / Sun Ra
morefield / Zorzi
Statues, Psalms, and Wars feat. Chain of Lakes / Hamacide
Hit
this
for the download.