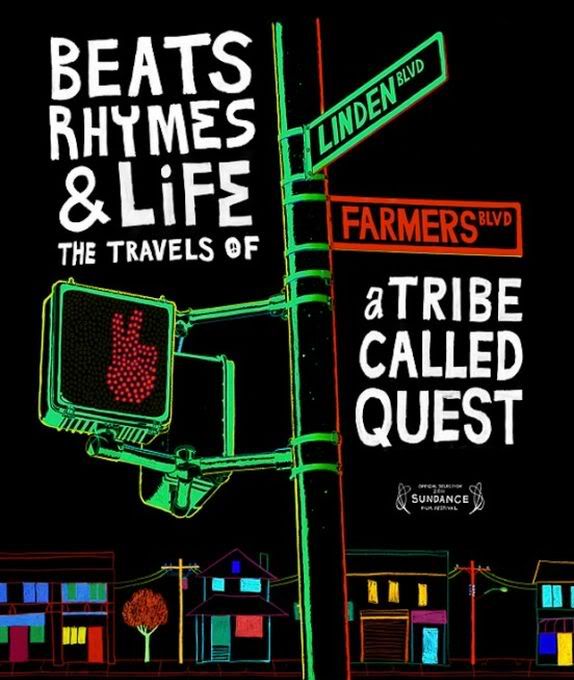 A hard-core fan himself, the actor and filmmaker Rapaport sets out on tour with A Tribe Called Quest in 2008, when they reunited to perform sold-out concerts across the country, almost ten years after the release of their last album, The Love Movement. As he travels with the band members (Q-Tip, Phife Dawg, Ali Shaheed Muhammad and Jarobi White), Rapaport captures the story of how tenuous their relationship has become; how their personal differences and unresolved conflicts continue to be a threat to their creative cohesion. When mounting tensions erupt backstage during a show in San Francisco, we get a behind-the-scenes look at their journey and contributions as a band and what currently is at stake for these long-time friends and collaborators.
Rapaport's film is as much a "Where are they now?" as a "Why did they matter in the first place?"—though he doesn't shortchange the latter question, bringing on a veritable who's-who of hip-hop stars (the Roots, the Beastie Boys, De La Soul) to answer the inquiry. It will come as no surprise to the group's legions of fans to learn that their appeal rested in the yin-yang rapping of the "abstract" rhymer Q-Tip and the earthy Phife, the Afrocentric positivity as a response to the increasingly nihilistic gangsterism of the day, and the wide range of samples (jazz, funk) the outfit employed. Still, Rapaport keeps the already converted in mind, giving us such moments as Q-Tip in his studio demonstrating how he pulled the drum track for the group's classic hit "Can I Kick It?" from one of his father's old Lonnie Smith records, and a round of Tribe associates discussing their favorite lyrics (popular choice: "Let me hit it from the back girl, I won't catch a hernia/Bust off on your couch, now you got Seaman's furniture").
But while Rapaport dutifully traces the trajectory of the group's career via talking heads, archival footage, and trips down memory lane where he revisits old haunts with Q-Tip, Phife, and Ali Shaheed Muhammad, his film is one rooted firmly in the present and specifically the melancholy of its difference from the past.