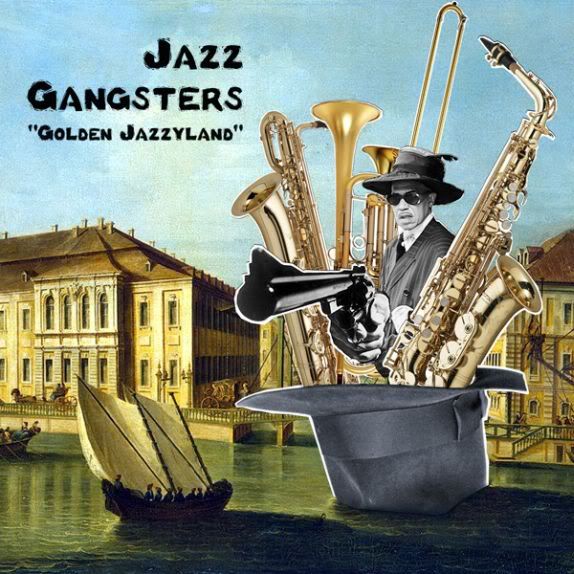 The Jazz Gangsters
are back on the scene. Succeeding the
Ma Player mix
is their latest project, 'Golden Jazzyland'. Again, this one is dedicated to music that's on the verge of hip hop, downtempo and acid jazz sounds, that was rained down to us in the mid-90′s. The first pressing of Golden Jazzyland has been completely sold-out and their label,
Lucky Time Records
, doesn't plan on pressing some more. That is the bad news. The good news is that Lucky Time decided to drop the project
digitally
.
Artwork on this one is by
Denizo Shummer
.
The Flyhopster ||
Morning Coffee ||
Random Memories ||
Magic Mania ||
I Love ||
Very, Very Lazy ||
Rio - Rome ||
Take Gangsters ||
Louis Louis ||
Tenderness ||
Sultry Evening ||
Farewell ||