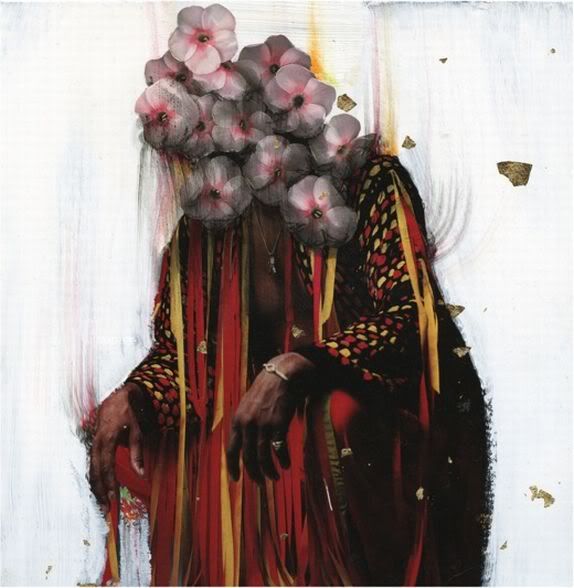 The latest offering from
Brainfeeder
hotshot
Teebs
is suitably named Collections 01. Planned to be the first of a series, he describes it not as an album or an EP but rather as a "mini collection of ideas". It offers listeners a mesmerising aural anthology of harmonious soundscapes, tones and gentle, delicate distortion.
The tracks featured also include beautifully-crafted, angelic compositions with guests such as Austin Peralta and harpist Rebekah Raff. Like a cluster of exotic birds, anthology of short stories or secret case of sparkling gemstones, Collections 01 further explores the world expressed in Teebs' previous album Ardour from several new perspectives.
While drawing from the universe of
Ardour
, Collections 01 is more varied with more samples, each song containing specific elements that give it a unique character. Rebekah Raff and Brainfeeder cohort Austin Peralta, help to offer a range of sentiment, always elegantly displayed. From hypnotic, dust-covered beats and languid daydreams to cascading shuffles and bright bursts of color, this beautiful collection is a further glimpse into the world behind the mind's eye of Teebs, painter of sound.
It does feel like a loose sequence of ideas pieced together to create a slow train of thought. It takes its time, content within itself, an aspect that quickly washes over the listener. It feels related to his previous album, however it draws upon a wider range of samples. Each track could easily stand alone, an aspect that helps envelope an anthology-esque feel. It also means the album doesn't scream 'start to finish' like most beat related works.
Things really kick into gear with 'Cook, Clean, Pay The Rent', a track that fully encapsulates the effortless delivery and sprawling lightness that Teebs harnesses throughout. Fly Lo once described his former flatmates efforts as an island vacation, and 'Cook, Clean…' embodies that notion completely. 'Pretty Polly' signifies a return to a more conventional style, but as with most of Teebs' work, it permeates with catchy hooks and melodies. Teebs manages to retain elegance and charm whilst hinting at a degree of hypnotism, penetrated by dusty, understated beats.
1. Just the Yellow Bits ||
2. Cook, Clean, Pay The Rent (New House Version) ||
3. Pretty Poly ||
4. Jahara ||
5. Verbena Tea (featuring Rebekah Raff) ||
6. Your Favorite Weekday ||
7. LSP (featuring Austin Peralta) ||
8. While You Dooooo (Extended) ||
9. Red Curbs Loop (Stuff I Dream About) ||
10. Yellow More New ||
Collections 01 is released today. Head over
here
to grab it.