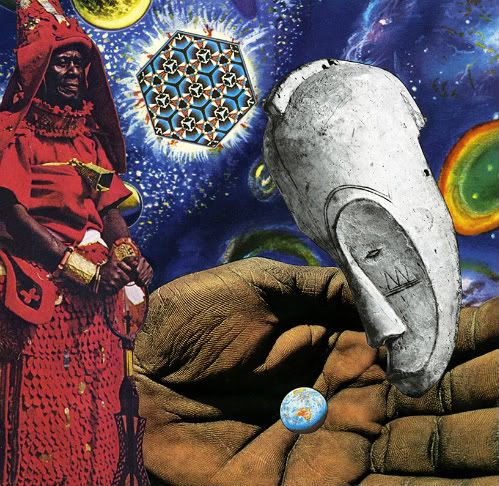 Miles Davis used to say that all his concerts are floating somewhere in outer space, complete and intact.The music never dies, and on this planet and beyond, I'll continue to project frequencies of love through music.
A purely vinyl selection from the space crates of our antipodean far-out traveler,
Electric Egypt
. He flows freely from Psychedelic Rock to Japanese Pop, Ragga, Italo Disco, and Stellar Spacewaves in another realm. Join the journey on an Eastern express through mysterious lands and make exotic stops in the early 80′s AustrALIEN underground. The accompanying image, "SunshineSuperShaman" is an original art piece created by electric Egypt to accompany this mix.
Alternatively, Click here to stream in the player below (or right click to download).
If ya' dig, check out
'Impressions Of The Inexpressible Invisible'
which was released by the Japanese beat cats over on
Moamoo
and keep your eyes peeled for the collab project with Parisian brotha As Valet that should drop later this year.