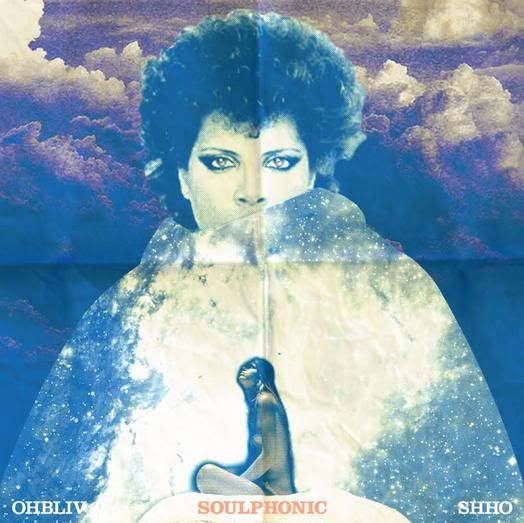 "...I'm my own worst critic and I know some of the stuff I put out isn't 'industry quality,' but what I'm trying to go for is that rawness, and that purity. I think that's what sets me apart. What I'm trying to do is speak to people's souls. I'm trying to change how people listen to hip-hop music. Everything doesn't have to sound crisp and clean. Everything doesn't have to be right on point. My style is sloppy, on beat, off beat. What I choose to put out there, people may not feel or even appreciate, but it's not made for them. It's made for the people who can hear it. I just try to keep it honest and soulful."
It was only right that Ohbliv produced a Beat Tape after the recent feature over on
SHHO
. This 28 minutes of pure dopeness gives just the merest glimpse into where the Richmond sounds are going.
Soul definitely comes to mind when listening to his beats. He samples from a massive collection of well known and unknown soul, funk, boogie, and R&B records from past decades that give his music a stirring quality of feel good melody. But as he says, he constructs it in an unconventional, sometimes messy, way. The finished product is a sound that is fresh, gritty, progressive, and full of soul. It's definitively hip-hop: bold, raw, and unwavering.
Ohbliv has paid his dues and plays a significant role in cultivating hip-hop in Richmond. He has worked extensively with the 804's best up and coming rapper, Nickelus F. Ohbliv is responsible for plenty of the tracks on Nickelus F's last few mixtapes Season Premiere, Commercials, and Season Premiere HD. He is currently working on a tape for the label
HW&W
based out of Los Angeles, CA. Also, his production crew,
CMLK (chocolate milk)
, have just dropped a cassette called
Hydrosub
. In Hydrosub, Ohbliv get's a chance to diverge just a little bit from hip-hop and experiment with a more abstract groove style.
When it comes to music as the universal language, you'd be a hard-pressed in finding a better voice than the sounds of Ohbliv. Open your ears and tune in.
Right click to download
here
.