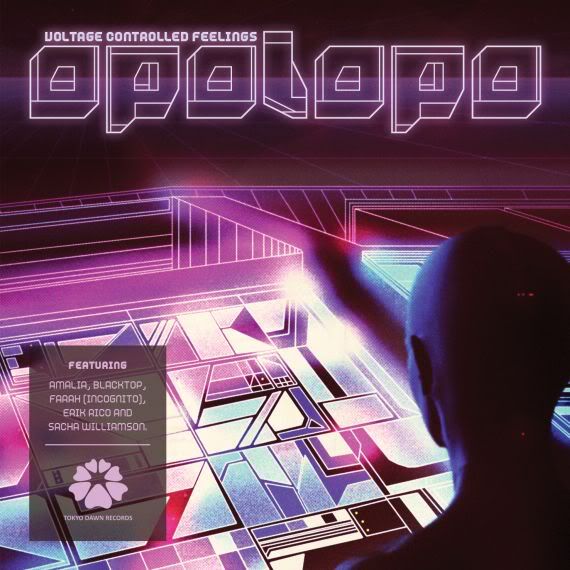 PIONEERZ & FUNKETEERZ! Please lend me yo' earzzzzzzzzzzz!!!
A journey into dance music, crossing a variety of genres including 80s funk, R&B, Italo, Broken Beat, Techno and more. I don't necessarily agree with the term being called a "Boogie Album", but the modern electronic sounds will appeal to most electronic music and cross over soul heads. It lies somewhere between Dam-Funk, Tangerine Dream and french monster Jean Michel Jarre.
'Voltage Controlled Feelings' is the sonic testimony of more than two decades of serious electro, funk and boogie studies from Swedish synth commander Opolopo!
Blending epic Blade Runner soundscapes and Krautrock sequencer lines into cruising west coast beats and beyond, he proves that science fiction and funk are not only compatible, but have always belonged together. 'Voltage Controlled Feelings' is a newly discovered planet orbiting a distant star, that also pays homage to the synthesizers, drum machines and the artists who influenced Opolopo's music. Echoes of Prince, Herbie Hancock, Ryuichi Sakamoto, Vangelis, Tangerine Dream and Isao Tomita can be heard throughout the album.
The album came out on Tokyo Dawn in December, be sure to head over to grab it
here
whilst putting on your fine boogie shoes to catch the Opolopo starcruiser with this promotional mixtape.