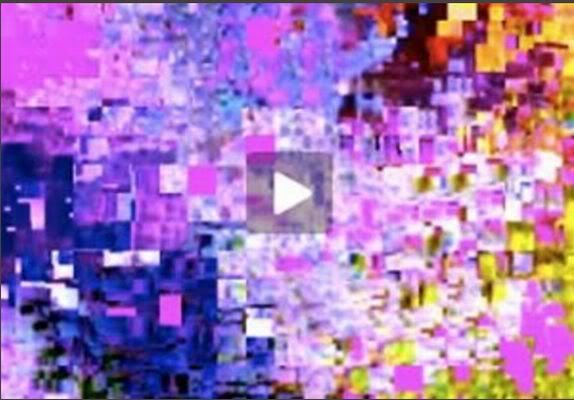 Woah, I've been away so long that it now appears that the Spring vibe is rolling along into the burgeoning bliss of Summer!
What better way to join the warmth then to treat ourselves courtesy of the guys on
The All Day Music Show
, filling the airwaves at Point Reyes Station, California, filling the airwaves with Springtime Jazz.
1. INTRODUCTION: "Indifference", Pearl Jam
/ ALSO WITH: "for Leo Villareal", EscapeArt
/ Thurston Moore
2. "Memory Band", Minnie Riperton
/ ALSO WITH: "I'm Always Drunk In San Francisco", Carmen McRae
/ "Dress Rehearsal Rag", Leonard Cohen
/ "Glass Menagerie Fantasies", Bobb Trimble
/ ?"Walk and Talk?", ?Benoit & Sergio?
3. "Smokey Joe The Dreamer" and "The Peterman", Bullet
/ ALSO WITH: "Dam'sKeys" (ThenWHT), Mndsgn.
/ "Ribbons", Monster Rally
/ "Waves Imagination", Lone
4. "Death of a Friend", Double-O
/ ALSO WITH: "Do What You Want, Be What You Are", The Dramatics
5. "Goin' Down South", Bobby Hutcherson
/ ALSO WITH: "RobotSexTape," EPROM
/ "Keep A Dollar In Your Pocket (Featuring B.B. King)", Elvin Bishop
6. "Run on Home", Brother Jack McDuff
/ ALSO WITH: "Let Us Go Into the House of the Lord," Pharoah Sanders
/ "Clouding", Four Tet
/ "Goodbye Blue Sky", Pink Floyd
7. "I Can't Help It", Michael Jackson
8. "One Mint Julep", Bob James
9. "Brasswind", Gene Ammons
/ ALSO WITH: "The Old One, Two", Ramp
10. "Wouldn't It Be Nice", Bullion
11. "Daylight", Yesterday's New Quintet / "Drown", Smashing Pumpkins
12. "Don't go chasing waterfalls", TLC
13. "All Too Common", Sol.illaquists Of Sound
14. "Gendamou Na Wili We Gnannin", T.P. Orchestra Poly-Rythmo
15. "Gibraltar", Stanley Turrentine
/ ALSO WITH: "Harbor Masters", Ghostface Killah & Inspectah Deck Feat. AZ
/ "Dark Star", Crosby Stills and Nash
/ "Cab Weather", Dark Party
16. "Land Ho/Masasu", Monster Rally
17. "Between The Sheets", Isley Brothers
18. "Before I Move Off", Mount Kimbie / "Smile Around The Face"
/ Four Tet
19. "RobotSexTape", EPROM
20. INTERLUDE: "Heaven's Gate", Lake R?dio
/ ALSO WITH: "for Leo Villareal", EscapeArt
/ "A Sense of Wonder" written and performed by Kaiulani Lee, recorded Monday, January 10, 2011| Herbst Theatre, San Francisco
21. "Everybody Loves The Sunshine", Seu Jorge and Almaz
22. "Give Me Just A Little More Time", Chairmen Of The Board
Head over
here
, to download in the full 320.