Vienna virtuoso Dorian Concept has been on the mix for XLR8R, emerging just in time to promote his new 12" and official release from Ninja Tune, Her Tears Taste Like Pears (previewed below).
The mix finds the classically trained Dorian Concept indulging his penchant for both jazzier, pastoral sounds and frenetic, herky-jerky beats paired with hyperactive, pitch-bent synths.
01 Dorian Concept "Thank You All the Time Forever" (Ninja Tune)
02 John Coltrane "Your Lady" (Impulse)
03 Africa Hitech "Light the Way" (Warp)
04 Machinedrum "gbye"
05 Sam Irl "Safety Hertz (Cid Rim Remix)" (Fresh Minute)
06 FaltyDL "Tell Them Stories" (Planet Mu)
07 Manitoba "Paul's Birthday" (Leaf)
08 Sixtus Preiss & The Clonious "Specimen from Springbing" (Affine)
09 Funboy "Time Hates You"
10 Dorian Concept "Trilingual Dance Sexperience (Live Version)"
Right click
here
, to download.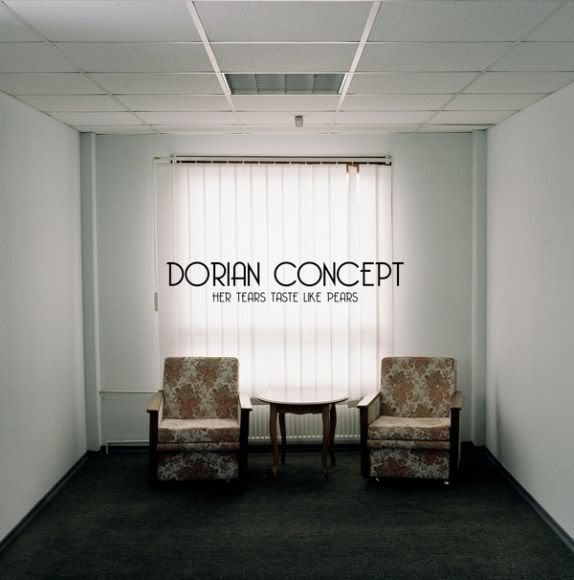 The irresistible serpentine synth that propels the opening track says all there is to say about Dorian Concept. The music is never overpowering; the percussion snaps with admirable restraint and the melodies are all precisely and delicately constructed. It's only in the final moments that cramp sets in and chattering synths stammer out an abrupt epilogue. The mayhem continues in the form of the candidly named My Face Needs Food; one for the early morning, a soundtrack to bleary eyed wandering through streets caressed by rosy fingered dawn. Though the heart at the core of the track beats with purpose, lunatic synths, held upright only by the wavering beat, sweep and trip over each other in a dazzling and drunken cacophony.
By the halfway mark the fifteen minute EP slowly shifts from outright oceanic rapture to calmer waters; over the course of Toe Games the music trickles in subdued, miasma like streams rather than imitating the thundering melodic waterfalls of the initial tracks, whilst Thank You is gorgeous in its subdued melancholy. It is precisely this unassuming evolution that makes Her Tears so compelling; each song flows like an aural tributary into the musical horizon, forming a body of sound that's simple and innocent at heart, yet still overwhelmingly alluring.
Intensely intricate and musical, yet supremely soulful, Dorian Concept creates tunes which are simultaneously melancholy, propulsive and uplifting. Whatever he touches sounds completely and exclusively like himself, a completely developed aesthetic, rather than the zigzagging re-hashes of a hack.
Her Tears Taste Like Pears ||
My Face Needs Food ||
Toe Games Made Her ||
Thank You All The Time ||