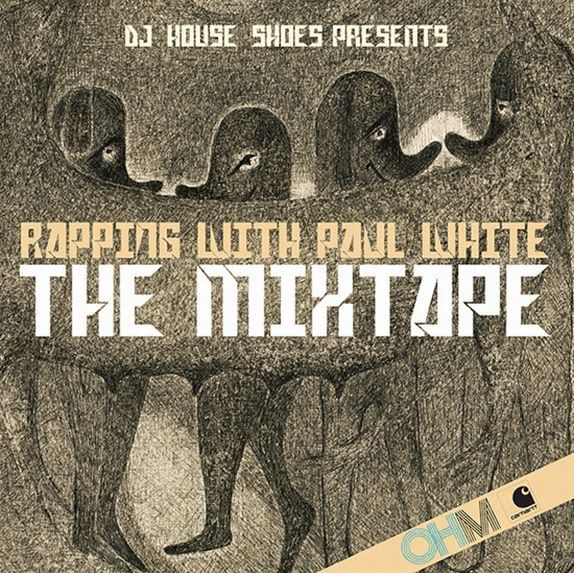 DJ House Shoes
presents a 30 minute mix of tracks from Rapping With
Paul White
, plus exclusive beats and remixes from Paul White to whet your appetite for the forthcoming album. House Shoes is a Detroit legend who supported the city's rap music way before it became fashionable. He also makes great beats and has one of the best hip-hop podcasts on the web. Here he offers a mix of album tracks featuring Guilty Simpson, Danny Brown, Marv Won and Tranqill, plus unreleased beats and remixes of the likes of Nas and A Tribe Called Quest. Check:
Life Is Flashing Intro
Trust featuring Guilty Simpson
A New Way
Get Down RMX* -Nas
One Of Life's Pleasures RMX* featuring Danny Brown
Hype Strings*
In The Good RMX* not featuring The Visionaries
The Doldrums
Run Shit featuring Marv Won
Holla RMX* featuring Prince Po
Guitar Riff Pt. IIII*
What's That Funny Smell?
Dirty Slang featuring Guilty Simpson
Classic RMX* featuring MED and Talib Kweli
Rotten Apples featuring Tranqill
Love To Japan*
Never Too Late*
Stressed Out RMX* featuring ATCQ
Guitar Racing*
Getting Lucky*
Wiltering Heat*
OOOooo*
Up Close*
*non album exclusives
"Rapping With Paul White" is set for release 22nd August in digital & 2xLP formats via the good folks at
One Handed Music
. The album features guests by Guilty Simpson, Homeboy Sandman, Jehst & Tranqill to name a few. Head to the
bandcamp
for a free download of Trust (ft Guilty Simpson) and to pre-order the release.