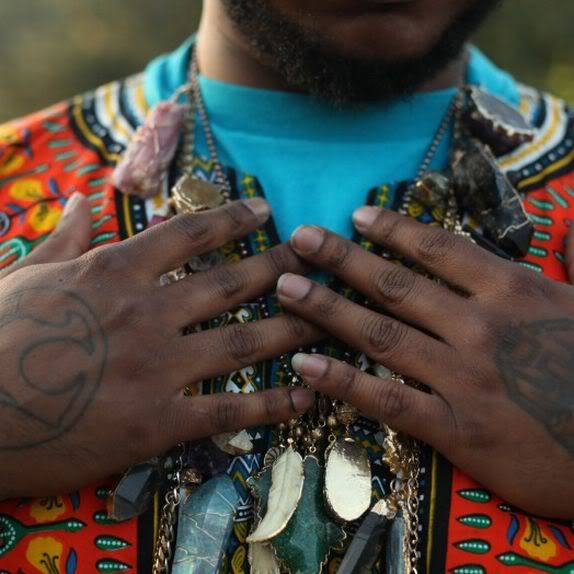 Lots of people ask me about Thundercat, and how I come to know this guy. Thing is you've been hearing him for years and probably didn't even know it. He's one of the most talented bass players I've ever witnessed and I've been blessed to have worked with this guy on Cosmogramma and Pattern+Grid World. Since then Thunder has been like a brother to me and feels like the other half of my brain in the studio.





I thought it would be good to get you familiar with the man who's contributed his unique sound to so many records I love. Here's some things, a prelude to the LP. Some new, some you might know, some we may never release.
-
Flying Lotus.
To prepare listeners for his upcoming solo debut, bassist/composer Thundercat has linked (again) with Flying Lotus to put together a 30-minute mixtape, Shenanigans Pt. 1. It serves a catch-up/get-familiar type of project that features music from Thunder's catalog, past and present. That means you get a glimpse of his stuff as part of the Sa-Ra Creative Partners, his brief appearances on Erykah Badu's latest album, and snippets of the aforementioned debut, The Golden Age of Apocalypse, which is sounding absolutely brilliant so far.
Out on
Brainfeeder
, August 30th.
Right click
here
, to download.