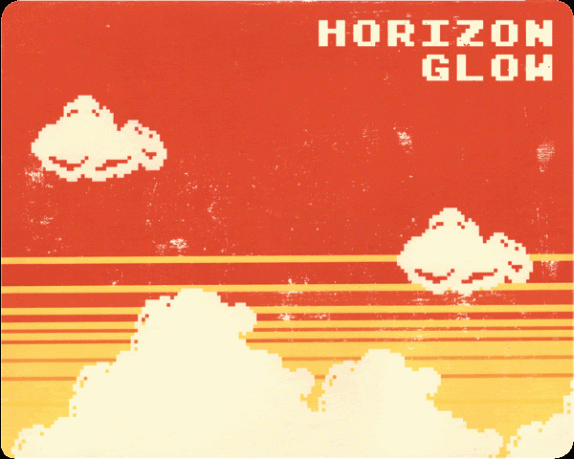 The fifth official release from Canadian projectors
King Deluxe
, is Horizon Glow, the debut EP from (Australian) Blue Mountains newcomer
Option Command
. Fifteen minutes long and full of glitchy, neurotic, paranoid and blissful clips, claps and clicks, the six songs can be fully streamed below, downloaded in
190kbps here
, or purchased in the
full 320 here
.
Horizon Glow EP serves as a dedication to the true defender of digital, believer of the 8bit beat and slow synth sound though sequenced with that one intangible: soul. Drawing comparison to an early melodious Cupp Cave, Option Command compiles 6 tracks in what is sure to be the 1st of many more synthphonies to come. At times, Horizon Glow resembles a slightly sedated Free the Robots ("Ellie Can Dance" or the EP's climax, "Break Even"). While at other times, it sounds like Shlohmo on psychedelics ("Radio Echo" and the EP's beautiful come down, "Horizon Glow")
Artwork on this one by
Hollis Brown Thornton
, and the video below is spliced together from the 1961 film Baron Prášil aka The Fabulous Baron Munchausen, by the incredible Karel Zemen.