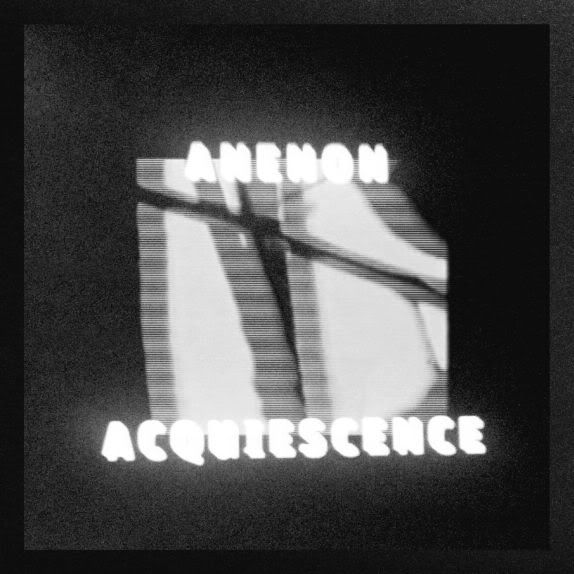 A companion piece to the upcoming full-length debut 'Inner Hue' from
Anenon
(aka Non Projects founder Brian Allen Simon), 'Acquiescence' is a moment in time, frozen. It's a diary of acceptance, of surrendering into your surroundings and not looking back. It feels unhurried and relaxed, yet this EP was entirely recorded in Madrid, Spain at the 2011 Red Bull Music Academy and was only later arranged back in Los Angeles. Besides one sine wave bass line on the title track, everything else stems from his own piano and saxophone improvisations and a string quartet that he wrote a little arrangement for.
"Clairvoyance" sets the scene with delicately seductive dissonances between slowly repetitive piano chords on top of a curtain of saxophone drones. Harmonic staccato reed slaps from the saxophone arrive and build, polyrhythms budding against each other, a perfect compliment to what comes next.
Arguably the standout of the EP, the title track is a push-and-pull dialogue between ivories, breathy and melodic saxophone playing, a string quartet and drum programming. One of Brian's most cinematic pieces yet, the tension between all elements is palpable - polyphonic lines of highly melodic and reverb soaked saxophone coalescing into each other on top of a bed of stark piano chords and contrapuntal strings, technical yet physically human drum programming pushing each line forward into the ether. "Rites" closes out the set with an affectionate and upfront piano refrain over sequenced 909 kicks and blankets of piano decay and ambience – layers of an artist's dreams and desires seeping through the speakers throughout.
Acquiescence ||
Right click
here
to download, this and keep your ears peeled for Anenon's new EP and LP drop on March 27 and May 1, respectively.
Whilst we're here with Non Projects, I thought i'd take just a minute to embed label-mate Asura aka Ryan Yorke's
If I Am This Forest
.