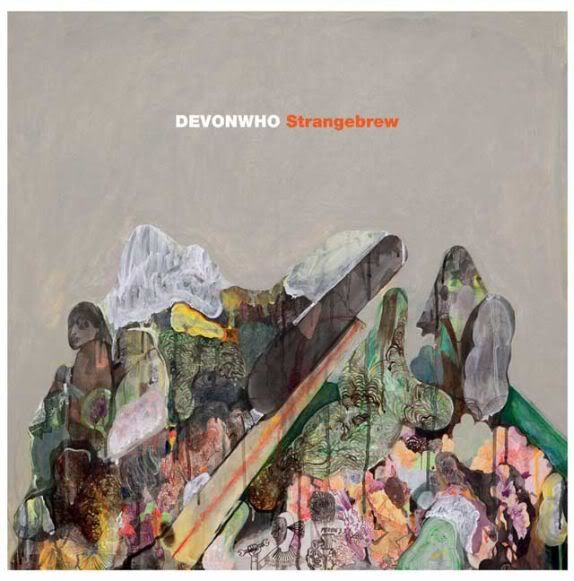 One quarter of the Klipmode collective, Portland / L.A. based producer
Devonwho
is back at the forefront of the game and will be dropping his new "Strangebrew" EP this February from All City. You will have already heard the title track featuring on
Elan's inverted audio mix
late last year..
His beats have now moved on to a next level with his signiture funk sound - more up tempo wtih alot of rythmic synth, and of course, his original heavy bass, lead synth melodies and pads still exist. Sun-drenched synths and G-funk vibes are the order of the day here; 'Strangebrew' and 'Sleet' zip along with their low-slung bass and melodic purple keys while on the flip 'Cactus' takes the pace down a bit. Slow jamz with a fast feel, these three rolling 4/4 workouts are rounded off with a fresh rework of the title track from fellow West Coast funakateer
B Bravo
.
Look for it in stores March 5th 2012 and for those of you in Tokyo, be sure to get on down to the first leg of his All City Japanese tour down in
Saloon
with some of the
cosmopolyphonic
collective on 17th February. The line up for that one is real!
[Line Up]
Live:
Devonwho (All City/Klipmode)
Daisuke Tanabe
(Circulations)
RLP (cosmopolyphonic)
DJ:
DJ SAGARAXX (Coffe & Cigaretts Band)
9dw (catune/waxpoetics)
sauce81(cosmopolyphonic)
Fujimoto Tetsuro (cosmopolyphonic)