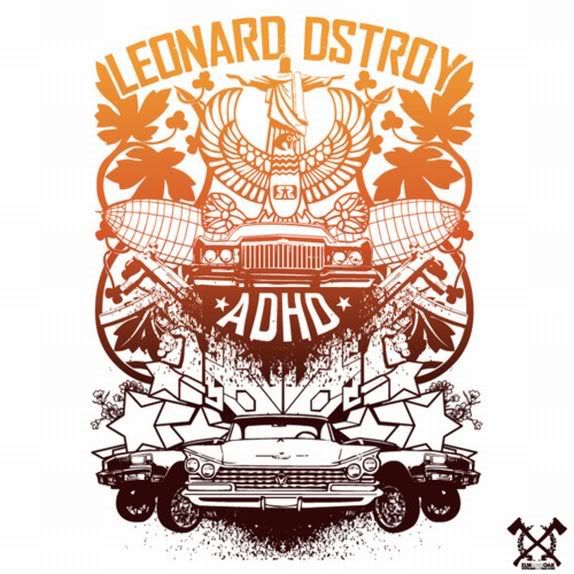 Heading over to Kansas now where Kyle Dykes aka
Innate Sounds
producer
Leonard Dstroy
delivers his latest blend of original beats. Having worked with the likes of Brother of Moses, Stik Figa, and Ces Cru his music features downtempo beats, west coast and r&b influences, and soulful 70's samples. It's built on a foundation of instrumental hip-hop and layered with vocal samples, light synth fx, acoustic guitar patterns, clean, tight kicks and thick, funky bass lines. Heavily influenced by Pete Rock,
Exile
, and
J-dilla
, Leonard Dstroy is definitely living up to an amazing legacy and progressing it into the future. This one spans plays as a collage album with over 50 beats mixing into one another to create a live set experience.
Stream it here or hit the download below.