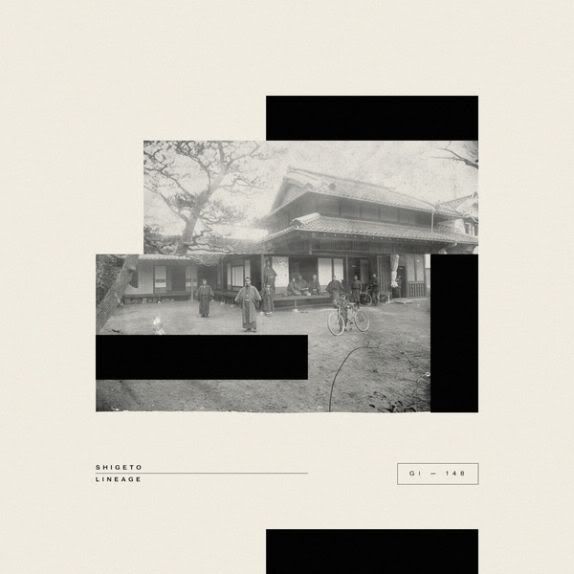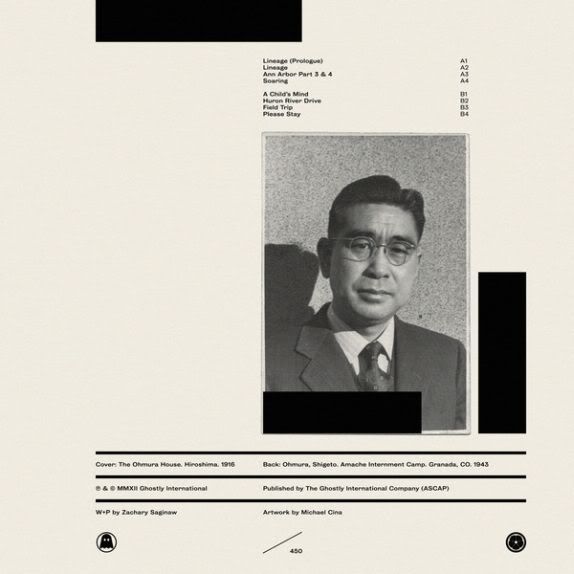 In a way, Zach Saginaw became an electronic producer by accident. As a self-taught drummer with a love for jazz and hip hop, Saginaw hadn't begun composing electronic music until around 2003. Although his drumming was excellent, his self-taught technique was hard on his body, eventually resulting in chronic tendonitus in both arms. He had to quit playing. Missing the ability to create music, Saginaw turned to software and soon discovered that he loved the freedom that creating music electronically offered, so he stuck with it. Blending together his love of jazz, hip hop and IDM, Saginaw has since adopted the moniker
Shigeto
(his middle name) for his work as a producer. His headphones-friendly music demonstrates the subtle rhythmic sensibilities of a jazz drummer, the beats of a hip hop aficionado, and the crisp textures of a producer.
He now releases his Lineage Mini-LP on
Ghostly
. As the family tree title suggests, Lineage is a personal and reflective album—its front cover shows Saginaw's great-grandfather's house in Hiroshima and its back features a portrait of the same man taken while he was detained in the '40s at the Amache Internment Camp in Grenada, Colorado. Following the attack on Pearl Harbor and the subsequent declaration of war against Japan many Americans believed that the Japanese-Americans were spies or traitors. Thus, why Shigeto's grandfather and other family members ended up in these camps.
Often more spare and certainly less experimentally electronic than his previous works, Saginaw's Lineage gestures back to his six years studying jazz in New York and London. On top of that jazz core, with its standup bass and heavenly electric piano throughout, go the digital flourishes, with glitches like jingling apartment keys, and gestures to deep relaxation hip hop sounding at times like a somnambulist Dilla. While the internment camp artwork suggests Saginaw is unpacking some deep darkness, the album's perfectly serene. In the best, motivational way, listening to Lineage lets you be super on-task doing something else, focused so you loop the album back two or three cycles through. For an intimate, half-hour "mini-LP," that's a great way to be.
This is what he has to say about his latest spawning.
I spent the last year saving money and building my studio up. Some of the things I came across were a hammer dulcimer, a kalimba, a Micro Moog, various percussive instruments and a Fender Rhodes (which makes an appearance on every track of Lineage). I wanted to go back to "playing" every part and having an "organic" and "sonic" cohesiveness. I wanted every instrument in my studio to work together in harmony so, no matter what I picked up, it could find its way into the composition. I am pretty happy with the way things turned out.
As far as the concept, "Lineage" means many things. I guess the first is obvious - my lineage, my family and history. It's always played a roll in my albums and this time is no different. As you may know, I'm a Japanese American but growing up never felt like I belonged to either side. In a way, this album is my own personal tribute to my family history. A thank you and homage towards the hardships my grandmother etc. went through during WWII.
In a broader sense, "Lineage" is about how important where "you" come from and how it plays a direct roll and where you find yourself in the world. I think these days we tend to neglect where we come from - not just "blood," but tradition or who your teachers were or who your friends were. Besides my family lineage, I wanted to pay homage to my upbringing in the jazz scene, how I wanted to revert back to playing things live, and showing the listener that my musical life began well before the "beat" thing started for me.
The compositions on Lineage are a reflection of everything that has been a part of me up until now. It's a time line of my musical life (not in any specific order). A direct result of combining my "live and organic" past with the my more recent fascination in production. I'm playing every instrument on every track. Some sections are recorded in one take, all the way through, not cut up or edited. I was trying to keep it as live as possible. I took influences from many different genres and moved through many styles and bpm's but again, tried to maintain a "sonic" cohesiveness in the pallete of sounds I chose to use.
Overall, this release is more about the sonic pallet and live instrumentation rather than complex production techniques. It's not trying to show what trippy directions I can go in or having "banger" after "banger" for the beat heads. It's just a taste of what I hear in my head and where it will go from here
Where Full Circle, his last LP, was an onslaught of drum machine samples, smatterings of nervous asymmetrical hi hats, and gritty synths; Lineage has introduced an overarching element of restraint and calm to his creative process, and this has resulted in a wonderful collection of compositions for instrumental hip-hop lovers. The off-time electronic drum machine hits have been replaced by organic, symmetrical, head-nodding beats with live instruments and acoustic drum samples. The heavy hi-hat hits that characterized his last full length are all but missing – moved from the front of the mix to the back of the mind; the kitchen sink maximalism is replaced by a more nuanced and conservative approach to production.
'Soaring' stretches the validity of the preceding statement to its limit, however. A flurry of high range wobbling synths, variably spaced hi hat and snare hits meld together over an overarching harp sample for the busiest song on the album. The fifth song, 'A Child's Mind' tones down the funkiness, brings up the bpms to just below drum and bass speed, and strips the sound down to some shakers, jazz snares, bells, and a double bass. 'Huron River Drive' is a beautiful rainy-day 6/8 tune that draws out the introspective space of the listener. Watch out for the acoustic drums and Rhodes in this ones which are played as one take accompanied by the claps and kick drum over the top that are on no clock whatsoever - giving this the freedom to move about. It has some jazzy licks in there but not too much that you'd classify it as "jazz".
That's enough spiel for now, time to reflect on this brigthly-lit kaleidoscope of sonic textures and then head on over to Ghostly to
buy the wax
.