A mix poached (not fried) from Sounds Defy Gravity. This time 'round, it's a set with more flavours than a Baskin & Robbins factory explosion...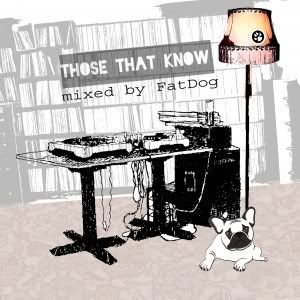 Jnerio Jarel – N.A.S.A.
Falty DL - Metacognist
Nosaj Thing – Coat Of Arms (kdJ loop)
Discodene – Homo Compatible
Here Today – Modernme
Replife – Spirit
The Alan Parson's Project – I Am Robot (Pilooski re- edit)
Guilty Simpson – Man's World (Dilla Instrumental)
Moodymann – Analog Live
Jesper Dahlback – Superconductor (wrong speed)
Aphex Twin – Analogue Bubblebath
Byron & Onra – Dance With Me
Parliament – The Goose
DJ Spinna – Dillagence
J Dilla – B.B.E (Big Booty Express)
Alan Hawkshaw & Brian Bennett – Oddball
Baptman – Groo
Jimi Tenor – Love & Work
Jimmy Edgar – Hold It Attach It Connect It
Larry Heard – Techno – Centric
Blacksmile – She Makes me
D'angelo – Africa (acoustic bootleg)
The Bad Plus – Smells Like Teen Spirit
Duminie Deporres – Bi Location pt.2
Rondenion – Necessary One For Me
Swayzak – Stronger Love
Theo Parrish – First Floor Metaphor
Sound Species – Brazilya
Spooge – Well
The Mole – Still In My Corner
Alternatively, Click here to add stream in the player below (or right click to download).