Well there's been a chill in the air recently but it's not autumn yet! So it's time to catch up on a couple of assortments compiled by our French peaceniks over on
Musique Large
that're funkier than three week old yoghurt, and should help you hold on to the last vestiges of those good Summer vibes just a little bit longer..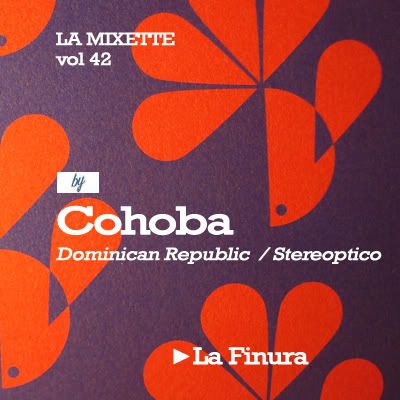 When he's not playing to 8,000 people to save Los Haitises national park, he's bringing the smooth vibe to Santo Domingo (via local label
Stereoptico
), let Cohoba Funkalize it for you!
01- Mtume - Hips
02- Onra - High Hopes (Intrumental)
03- Neon Indian - Terminally Chill
04- Cohoba - Funkalize it
05- Funkineven - She's acid
06- Dam-funk - Galactic Fun
07- Breakbot ft Irfane - Baby im yours
08- Grooveman spot - Think About
09- BoomBaptist - Mario Jump Dilla
10- Tobacco - Mexican Icecream
11- Space Invadas - Recognise
12- Theophilus London - No Answers
13- Jackson and his computer band - Rock On
14- Lando Kal - Fuzzy Ankles
15- Flying Lotus ft Laura Darlington - Table Tennis
16- James Blake - The Bells Sketch
Alternatively, Click here to stream in the player below (or right click to download).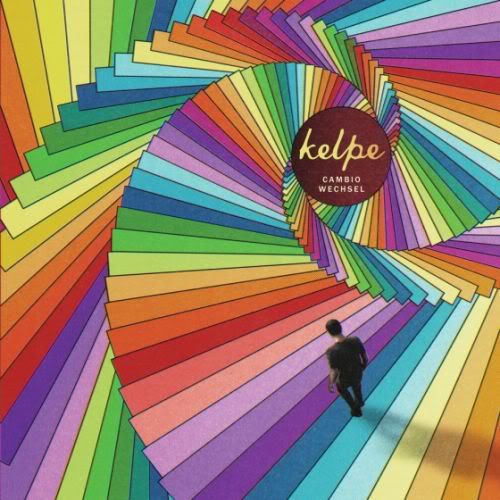 Next up is
D.C. Recordings
legionnaire Kelpe, a favourite ever since he compiled the Death Before Distemper albums which were a downtempo mix of beats ranging from dub to krautrock (Imagine Tom Baker on a disco excursion and you're half way there...)
Kelpe's work usually takes the sub 100bmp cosmic disco route with muscular flow riding appregiated basslines and unspooling synthlines incorporating post-Dilla snare slaps and though this little snippet is a toned down taste it's still Lardier then a battered cod chip pan!
Kelpe - Gone Train Dreaming
Koushik - Beep 02
00Genesis - Always (instrumental)
Erik L - Extrasensory Perception
Take - All Around
Maxmillion Dunbar - Bare Feet
Devonwho - Keepthefunkalive
Pierce Warnecke - The Machine Regrets
S Maharba - The Look
Danny Drive Thru - Strongbeat
The simonsound - Hole In THe Head
The Microphones - Instrumental
Strong Arm Steady - Best Of Times
Jordan Rockswell - The Groove
Gold Panda - Quitter's Raga
Mr Flash - Couscous
Doko*Eno - Heavy Trnka
Kourosh Yaghmaie - Gol-E Yakh
Carlos Nino & Friends - Ants And Elephants
Charles Trees - The Dream (Baron Retif & Conception Perez Remix)
Point B - Forgotten Ritual (Kelpe Remix)
Alternatively, Click here to stream in the player below (or right click to download).