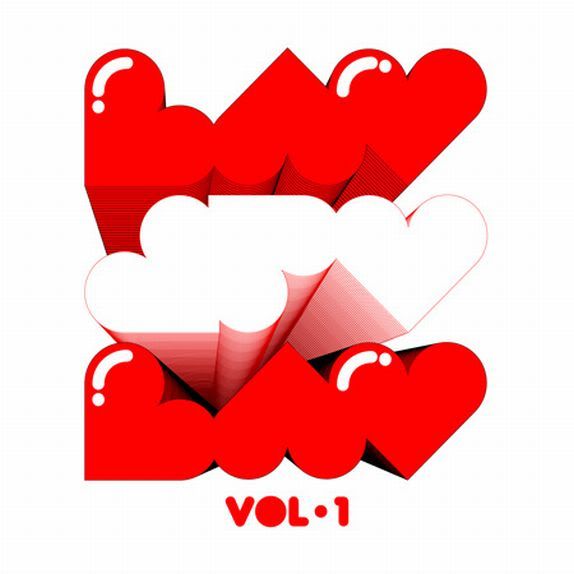 The "LA♥JPN♥LA" compilation is a collection of exclusive tracks from artists in Los Angeles and Japan showing their solidarity in supporting the earthquake victims of Japan.
Curated by journalist and DJ Hashim B., Vol. 1 of the series features rising stars from the Low End Theory and L.A. beat scene such as Sweatson Klank(formerly Take), Mike Gao, Co.fee, Ras G, and Samiyam, as well as the new generation of Japanese beatmakers influenced by the L.A. scene such as Emufucka, fitz ambro$e, Bun, MONO X MONKEY, ichiro_, and a.z.
Mellower tracks contributed by Mitsu the Beats of Tokyo's Jazzy Sport, 80's electro-funk revivalist and Stones Throw artist Dam-Funk, and Japanese producers such as Inner Science, Chikaramanga(TRES Records), Rebel Musical, Shingo Suzuki, and Coffee & Cigarettes Band, show the diversity of the beat movement. Indie rockers Free Moral Agents contributed a fierce and emotional rendition of "IOLITE" recorded at Low End Theory. Kutmah features MC Dakim on the avant-rap track "It Started In The Heart", and Low End Theory resident MC Nocando created "West Side Rentals" produced by DJ Nobody in dedication to the people of Japan.
Acoustic and ambient tones from artists such as Miguel Atwood-Ferguson & Carlos Nino, Golden HIts, Gaby Hernandez, and Turn On The Sunlight provide a sonic healing aspect to the collection.
Though the compilation's focus is to offer longterm support to earthquake victims in Japan, it is also a means of introducing new talent from L.A. and Japan, and shedding light on the cross-cultural exchange that is happening between the two regions.
Vol. 2 which is set to be released in late August, will feature heavier beats and experimental rap from up and coming artists in L.A. and Japan, while Vol. 3 which will be released in September will focus on leftfield artists from the respective scenes.
All proceeds of the compilation series will be donated to the
Japanese Red Cross
and
Civic Force
to help those affected by the Tohoku Earthquake.
1. Into Eternity Carlos Nino + Miguel Atwood-Ferguson
2. Wait So Long DJ Mitsu the Beats
3. IT STARTED IN THE HEART Kutmah feat. Dakim
4. Ghost of a Rose Emufucka
5. Morning After Pills (Instrumental) Sweatson Klank
6. nitta B fitz ambro$e
7. Japan Groove Dam-Funk
8. Vilal Loop MONO X MONKEY
9. Liv Inn Co.fee
10. Rakuda (駱駝) Ramza
11. Fullspeed Mike Gao
12. Just Like That Bun / Fumitake Tamura
13. Change Ras G
14. beat71 a.z
15. The Ripple Gaby Hernandez & The Life Force Trio
16. lighting Inner Science
17. Pillowillow Golden Hits
18. Rebirth Shingo Suzuki
19. Mi Hermano Chikaramanga
20. From C&C With Love Coffee & Cigarettes Band
21. helping hand Samiyam
22. No…No… u..
23. IOLITE (live at the low end theory) FREE MORAL AGENTS
24. The Silver (銀の腕輪) REBEL MUSICAL feat. FULL VIOLET
25. West SIde Rentals Nocando
26. near from here ichiro_
27. I Love You (ambient) Turn On The Sunlight