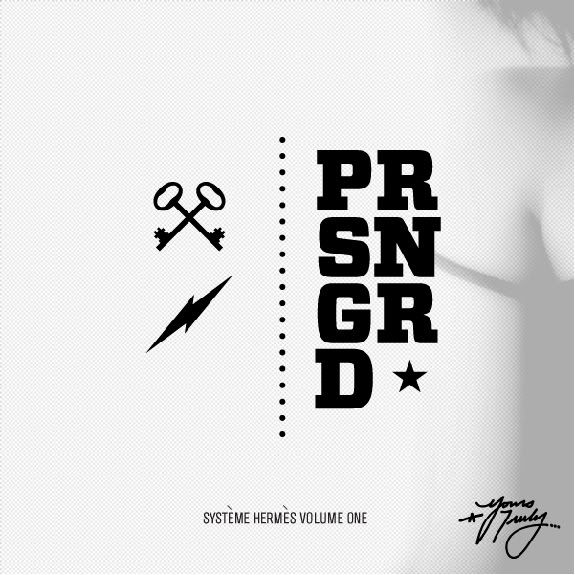 Prison Garde.
Dude is a bonafide trailblazer in numerous arenas, from pioneering entire movements of dance music with parties like Turbo Crunk, to his vigorous fusing of top-shelf design work throughout his musical canon.
He's been creating music for almost 20 years starting as the legendary
Sixtoo
, then progressing his sound to a more electronic based composition in Montréal, being part of the famed Megasoid (with Hadji Bakara) as SpeakerBruiser and now has taken his act all the way across Canada to Vancouver where, after settling in, he's now metamorphosed into
Prison Garde
.
Full of 808 kicks and claps, Système Hermès' meter ranges from a slow flow, to more frenetic clips - all whilst retaining an obvious and apparent respect for classic and timeless club concepts, a testament to a player that boasts years in the game.
Much of Prison Garde's tunes are 808-driven, but his beats are far from traditional trap-rap clones. Phasing through multiple tempos, Prison Garde is capable of taking a d-flo from low-slung funk groove all the way to a dirty, sexed-up disco grind, all with original material. And now it's all here, for FREE, including his slammin' 808 edit of The Weeknd's "What You Need".
The good fella's over on
Subdivision
have made this release available for free aswell as indulging the man himself in a
Q & A session
.
Hit the download after the
jump
.
I Know You're Mine ||
L'Automne ||
New Love Old Girl ||
Zero ||
Tokyo Bullet Train ||
Where You Been? ||
Be Loved ||
Nothing ||
BPM Steady ||
Sunshine ||
Lovetreatment Refix ||
Chicago Transit ||
Parking Lot ||
What You Need (Prison Garde 808 Edit) ||