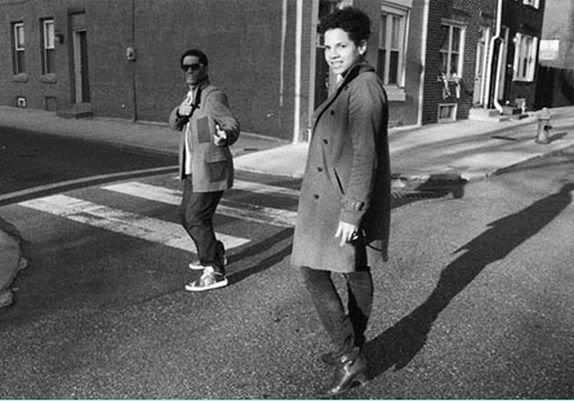 Saturn Never Sleeps
is the fruitful collaboration between legendary producer
King Britt
and singer/artist
Rucyl
. For the past two years or so they have been holed up, perfecting their craft and dedicating themselves to continuing a mutant, forward thinking version of fellow Philadelphian
Sun-Ra
. With their debut album, Yesterday's Machine, they have launched themselves into the spotlight, with a wide ranging tour and technologically informed sound. This mix sees the duo splitting selection duties into two engrossing parts, mixing new contemporaries such as Africa Hitech with classic BOC and Aphex tunes as well as their own Saturn Never Sleeps material.
TRACKLISTING
Pt. 1 - Rucyl
Africa Hi-Tech - Don't Fight It
Michael Jackson - Billie Jean (Nico's Rework)
Murcof Martes - Memoria
Art Department - Without You
Saturn Never Sleeps - Take It Out
Chloé - Suspended
MisKate - Wizards Are Lucky (Diss0nance Remix)
Finesse - Elevate
Pt. 2 - King Britt
Saturn Never Sleeps - Tomorrow is a Rumor
Eurythmics - Julia
Peter Gabriel - Drowning the Wound
Stevie Wonder - Venus Flytrap
Chick Corea - Yellow Nimbus
Brian Eno/David Byrne - The Carrier
Jan Hammer - I Sing
George Duke - The War Fugitive Interlude
Saturn Never Sleeps - DRK
Durutti Column - Detail for Paul
Boards of Canada - Telephasic Workshop
Alice Shields - Farewell to A Hill
Colleen - Bubble Which on the Water Swim
Aphex Twin - Prepared Piano No 2
Right click
here
, to download.